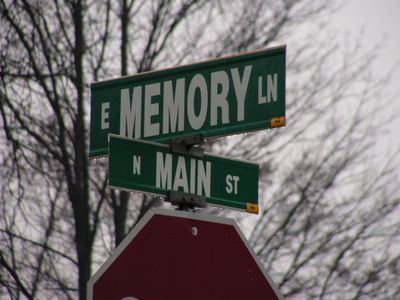 Okay, so it's kind of a syrupy title for a blog post... but it really was true. We did walk down Memory Lane. Before going to Grandma's house on Christmas Eve, we stopped by our old neighborhood in Mt. Prospect, Illinois to visit our neighbors on Main street - and take a walk down Memory lane to Emerson Park!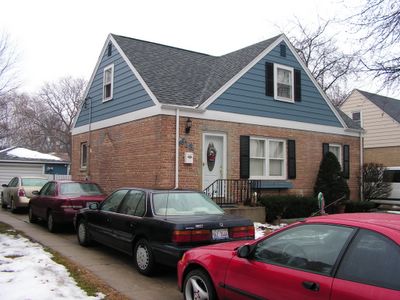 Yes, friends, this was the house the Erber family lived in from 1978 to 1996. After visiting with our neighbor for awhile, she ran over to ask the current owners of 513 N. Main if our family could walk through - and they said yes! So we toured the public rooms on the main level. Fun, but kind of wierd, too. There's just nothing like touring your own home, recognizing everything, but it not feeling like home... We had totally remodeled every room/closet in the house to make it work for our crowd, and added a large living room on to the back. Most everything was the same - they switch the fridge and the stove in the kitchen, but otherwise it was nearly untouched aside from the decor!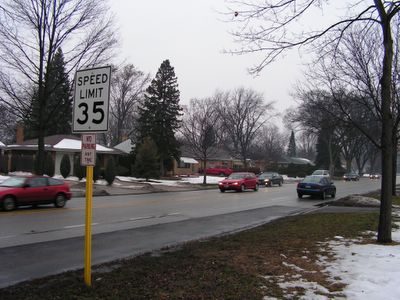 Illinois Route 83/Main Street. This was home.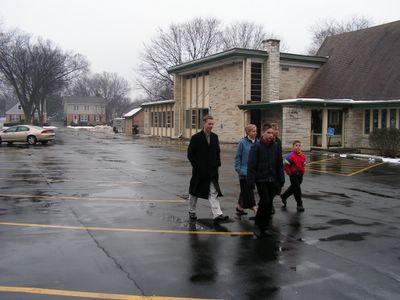 On the way back from our walk to the neighborhood park, we cut through the church parking lot where we all learned to ride our bikes. They took the speed bump out...