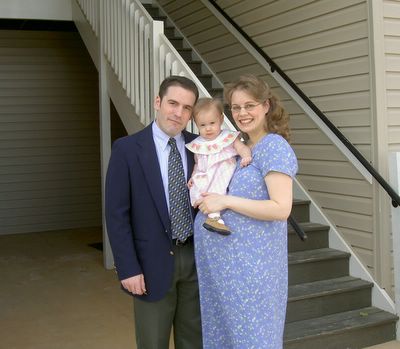 Well they made it! Nathan, Jeanine, and Corrine are now finally moved down to the very warm state of Alabama. Various friends and acquaintances down there have begun assisting them with "correcting" their pronounciation. We miss them terribly, and are already planning times and ways to exchange visits! Nathan's first week of work on his new job seems to be going well thus far. May it continue so!
Josh and I (Jessica), helped them move down and more or less enjoyed a week of weather in the 80's that even made it up to the low 90's one day! Today, we are back home in Illinois watching a lovely (and fairly heavy at the moment) snowfall turn the world outside our windows bright white. :-)
This Saturday we'll be having a
Liberty Day
meeting to wrap-up 2006 and discuss our plans for 2007! If you have any thoughts on the past or suggestions for the future of Liberty Day, now's the time to send us an email. Speaking of Liberty Day, there are also now a whole bunch of pictures on the
Liberty Day
site for those of you that are interested!